Dry Type Clutch Facing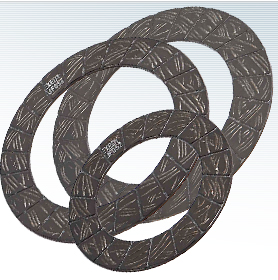 Reducing material to make an environmentally friendly friction disc.
By improving the process of applying the resin and rubber to the glass fiber, the usage of solvent is 1/10 from the previous product.
2007: Exedy perfects a process that includes recycled material from various manufacturing processes into its friction disc. This simple step helps reduce the dependency on raw materials.
Features
High Heat Resistance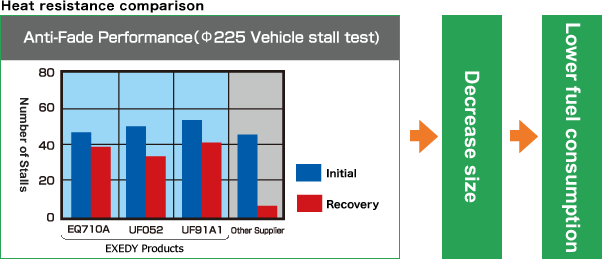 The facing of the clutch is exposed to a high amount of frictional heat when the clutch is partially engaged and can lead to deterioration over time. Our fade endurance test compares the durability and performance of the facing to see the amount of abuse that can be withheld.
The graph shows EXEDY's three facings on the left where the high resistance to fading is compared to a competitor's facing on the right.